Ultimate Casino Game Guide: Mastering How To Play Slots
In this article, let's unlock the secrets of slot gaming experience with our comprehensive guide for beginners. Learn the history, rules, strategies, and tips how to play slots on physical and online casinos.
History of Slot Machines
Evolution of the Slot Machine 
The evolution of casino games in the digital era has been nothing short of remarkable. While the traditional card and table games continue to occupy a significant share, it is the slots that have taken center stage.
The global gambling market is primarily driven by slot games because of their ease of play, immense variety, and exciting themes they embrace. From classic fruit machines to intricate video slots boasting compelling storylines – the rise of these intuitive and immersive machines has transformed online gaming across continents!
The inception of mechanical slots 
In the late 19th century, Charles Fey kickstarted this metamorphosis by inventing the first mechanical slot machine in San Francisco. With its three spinning reels and five symbols, it offered players a novel chance to strike it rich.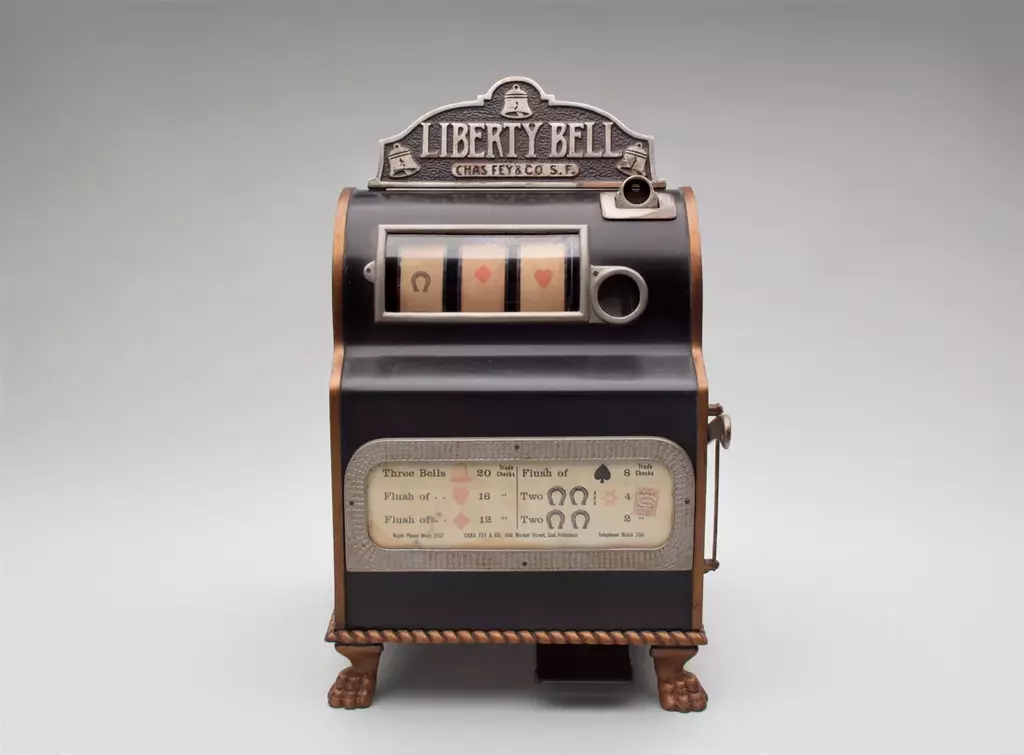 Transition to electronic slots 
As technology progressed, electrical components replaced gears and cogs, leading to the creation of electronic slots in the 1960s. This pivotal advancement allowed for multiple paylines, more symbols per reel, and even progressive jackpots—forever altering how people experienced these games of chance.
The rise of online and mobile slots
Today's internet-savvy world continues to push boundaries as online slots embrace innovative bonus features, captivating visuals, and exciting narratives that impeccably weave entertainment and technology together – paving the way for immersive experiences on both desktop computers and mobile devices alike.
Significance of Slots Game in Casino Culture 
Slots have become an integral part of casino culture, captivating players with their simplicity, variety, and potential for big wins. These games have not only transformed the gambling industry but have also played a vital role in shaping the design and ambiance of modern casinos.
Slot machines dominate casino floors worldwide, luring curious players with their mesmerizing lights, inviting soundtracks, and unending possibilities. Their popularity can be attributed to several factors, including ease of play, diverse themes that cater to different interests and preferences, and thrilling bonus features that keep players engaged.
In addition to providing entertainment value, slots generate substantial revenue for both land-based and online casinos. The financial impact is so significant that these machines account for a substantial portion of a casino's total floor space while contributing significantly to profits.
Beyond just the numbers or the immersive player experience they offer, slots retain an almost iconic status within the world of gambling—a cultural emblem cherished by novices and seasoned players alike. 
Basics of Playing Slots
Understanding the Machine Layout
How to play slots seems easy and simple, however, understanding the layout of a casino slot machine is crucial to making informed bets and maximizing one's chances of winning.
The significance of reels and symbols 
A typical slot machine features an array of reels—usually three to five in number—that contain various symbols, such as fruits, classic card suits, or even pop culture icons. These reels can spin independently or interact with one another to determine the outcome of a player's bet.
Recognizing paylines 
Complementing the reels are lines known as paylines, along which specific symbol combinations must appear for players to win money. Whether it be horizontal lines, zigzagging patterns, or even unconventional paths that snake across the screen, paylines play a significant role in shaping the game's volatility and payout frequency.
Role of the Random Number Generator (RNG) 
Slots also rely on random number generators (RNGs) to ensure fair outcomes; these sophisticated algorithms generate unpredictable sequences that determine whether players win or lose on each spin.
The multitude of symbols, reel arrangements, and payline combinations – combined with RNG-determined results – create an exciting player experience where every click has the potential for jackpot-sized surprises.
How to Play Slots at Casinos 
Playing Slots in Physical Casinos
If you're enamored with the authentic experience of playing slots in a physical casino, we've got you covered with a step-by-step guide to get you started:
Find a Casino
Begin by identifying a trusted and reputable brick-and-mortar casino in your vicinity. Prior to your visit, take some time to research their offerings, amenities, reviews, and promotions.
Understand the Slot Machines Available
Each physical casino boasts a variety of slot machines, each with its unique themes, features, and denominations. These can range from classic 3-reelers to video multi-line 5/6-reels, often including licensed themes; progressives – network-linked across multiple casinos that contribute to a collective jackpot; and community-style games where players compete side by side for shared bonuses, such as IGT's "Wheel of Fortune Super Spin".
Set Your Budget
Decide on a budget for your session and withdraw cash accordingly, especially if the casino features non-smart card supported machines. Always remember to gamble within your means.
Insert Cash or Voucher into the Machine
While traditional slots typically accept coins or tokens, modern electromechanical or electronic models may take banknotes, with some even featuring bill validators. Furthermore, newer venues may allow players to use cards, functioning as a digital wallet where credits can be loaded using traditional currency or blockchain-based tokens.
Set Your Bet Preferences
Select your coin or token denomination, adhering to the machine's minimum and maximum bet limits. Additional options may include setting the number of active paylines and wager per line. Alternatively, "ways-to-win" systems eliminate the need for specific line configurations, relying instead on matching adjacent symbols.
Press the Button or Pull the Lever
Initiate the game by pressing the "Play" or "Spin" button, or, for a nostalgic touch, pull the lever on traditional machines. Regardless of the method, the outcome is determined by random number technology.
Watch and Wait
Observe as the reels come to a stop, revealing your potential winnings. Keep an eye out for features like wild symbols, which can substitute for other symbols to complete a winning combination, and scatter symbols, which may trigger free spins or bonus rounds.
Collect Winnings or Show Voucher to Cashier
If you're fortunate enough to win, and the machine isn't equipped with a ticket-in/ticket-out system, it will either dispense coins or print a voucher. In the latter case, present the voucher at the cashier to claim your winnings. For large wins, the casino may arrange special payout options.
Know When to Move On or End Your Session
Before leaving a machine or the casino, press the "Cash Out" button to ensure your credits are saved for future visits. If you decide to leave the casino, make sure you've adhered to your pre-set budget and taken necessary breaks.
How to Play Slots Online
Here's a step-by-step guide to get you started on playing slots online:
Choose a reputable online casino
Start by selecting an online casino that suits your preferences, offering a wide range of slot games from trusted developers. Look for licenses, customer reviews, security protocols, and fair play certificates or seals (e.g., eCOGRA).
Create an account
Register at the chosen online casino by providing necessary information such as your name, email address, age, and currency preference. Some casinos may require identity verification before allowing withdrawals.
Deposit funds
Fund your account using one of the available payment methods, including credit/debit cards, e-wallets (PayPal, Skrill), prepaid cards (Paysafecard), or local alternatives like Interac Online in Canada. Don't forget to check for any welcome bonuses during the deposit process.
Browse through slot games
Explore the casino's game library, which could feature hundreds or even thousands of titles, including classic slots with fruit symbols, video slots with various themes, progressive jackpots, 3D animations, and Megaways mechanics, which offer numerous ways to win.
Set bet preferences
Once you've chosen a slot game, consider trying some free plays before betting real money. Set your preferred bet size within the game's limits and follow the instructions provided in the developer's ruleset.
Spin the reels and watch for results
Press the "Spin" button or pull a virtual lever to start the game. Watch as random symbol combinations land across active paylines, potentially triggering special features like free spins or mini-games.
Collect winnings (if any)
If you land winning combinations, your winnings will be instantly credited to your balance. You might also see exciting animations as you collect your payouts.
Cash out
When you're ready to conclude your session, visit the casino's cashier section to choose a withdrawal method. Make sure to enter the required information and confirm that the requested amount is within the casino's limits.
Remember to always play responsibly! Check the game's paytables and use bankroll management strategies, such as making smaller, consistent bets. Other tips include setting loss limits, taking regular breaks, and enjoying other hobbies to maintain a balanced life.
Now, get ready to have fun exploring the vast world of online slots! Good luck, and may the reels land in your favor for big wins!
Playing slots, whether online or offline, generally entail the same process. However, differences on the casino gaming experience are largely due to several factors:
| | | |
| --- | --- | --- |
| Factors | Online | Offline |
| Environment | You can play from the comfort of your home or on-the-go via mobile devices. | Physical casinos provide a unique atmosphere with sounds of machines, people, and general casino ambiance. |
| Game Selection | Usually a wider range of games with hundreds or thousands of different slot machines. | Limited to the machines available in the physical location. |
| Bonuses and Promotions | Online casinos often offer generous welcome bonuses, free spins, and loyalty programs. | Bonuses and promotions are generally limited to casino membership rewards and promotions run by the casino itself. |
| Payouts | Typically higher Return to Player (RTP) percentages due to lower operating costs. | Lower RTP percentages due to higher operating costs of physical casinos. |
| Convenience | Can be accessed from anywhere at any time. | Requires traveling to the casino location. |
| Social Interaction | Limited social interaction, though some platforms have chat features. | Opportunity for social interaction with other players and casino staff. |
| Payment Methods | A variety of payment options including credit cards, e-wallets, and cryptocurrencies. | Generally cash, casino chips, or card payments. |
| Security | High levels of security, but players need to be cautious of scam websites. | High security with surveillance and staff, but players need to be cautious of their personal belongings. |
Each platform offers a unique gaming experience with its own set of pros and cons. Ultimately, it comes down to personal preference on which environment is more enjoyable for the individual player.
Varieties of Slot Games
Classic vs. Video Slots
In the vast landscape of casino slot games, two prominent categories stand out: classic and video slots.
Classic slots, inspired by traditional mechanical machines, are known for their simplicity. These games often feature three reels, fewer paylines, and a limited number of symbols that include fruits, bars, and lucky sevens. They usually lack intricate bonus rounds or additional features—expanding to offer minimalistic gameplay that emphasizes straightforward entertainment.
Conversely, video slots embrace modern technology to deliver immersive narratives with exciting graphics and audiovisuals. Boasting five (or more) reels with numerous paylines – sometimes even thousands – these games showcase diverse themes ranging from adventure and mythology to music and popular movies.
Video slots often come packed with interesting mechanics such as cascading reels or expanding wilds, while bonus rounds can award free spins or trigger interactive mini-games for added excitement and prize potential. While classic slots appeal to players seeking nostalgia and uncomplicated fun, video slots cater to those craving dynamic visuals, engaging storylines, and a wealth of features—all in the pursuit of thrilling entertainment.
Themed and Branded Slots
Themed and branded slots have become a major draw for players, combining beloved entertainment franchises with the allure of casino gaming.
Movie-themed slots, such as Jurassic Park or The Dark Knight Rises, capitalize on popular cinema releases by integrating cinematic clips, character symbols, and thematic bonus features inspired by the film's universe.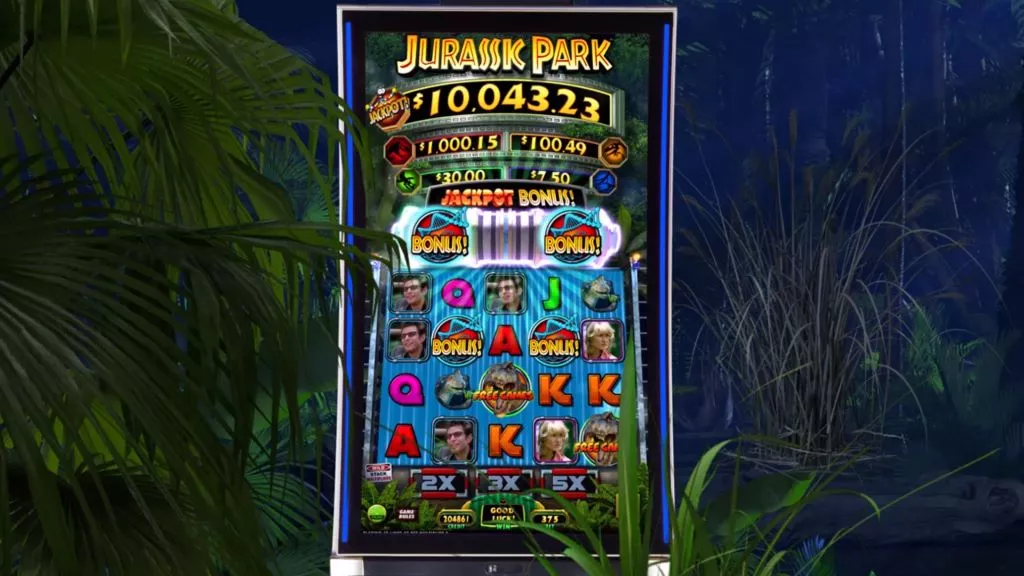 Similarly, music-themed slots celebrating iconic bands like Guns N' Roses or rock legends like Elvis Presley fuse nostalgic tunes with engaging gameplay mechanics. Branded slots allow players to immerse themselves in familiar worlds while offering a taste of discovery – uncovering favorite characters or reliving memorable moments from films or songs within new interactive settings.
Moreover, these games are often developed with meticulous detail and collaboration with relevant studios to ensure an authentic experience that resonates with enthusiasts beyond just spinning reels.
This popularity among fans also means that themed slots can boast numerous bonus features that pave the way to exciting rewards – capitalizing on expanding wilds, unique mini-games, and exclusive footage, all combining to create an immersive atmosphere where entertainment is intertwined seamlessly with winning possibilities.
How To Win Real Money Playing Slots: Strategies and Tips
 Bankroll Management
Bankroll management is a crucial strategy for players seeking to maximize their enjoyment and potential winnings while indulging in casino slots.
Setting a budget and sticking to it . Setting a clear budget beforehand ensures responsible play and guards against excessive spending. Sticking to this predetermined limit can help players avoid impulsive decisions driven by emotion or an attempt to recover losses.
Understanding the value of bets . Understanding the value of bets helps in making informed choices tailored to individual bankrolls. Carefully considering coin size, betting level, and the number of active paylines allows players to optimize their playing time without depleting funds too quickly or inadvertently limiting payouts when successful combinations arise.
Increase or decrease your bet.  Flexibility is key: recognizing appropriate moments to adjust bet sizes based on personal comfort levels or game performance contributes to fluid bankroll management. For instance, during a lucky streak, gradually increasing bets might lead to more significant wins for those feeling fortunate; conversely, scaling back wagers during dry spells can mitigate losses while preserving longer gameplay sessions overall.
Maximizing Chances of Winning 
Playing on machines with higher RTPs 
Maximizing one's chances of winning while playing casino slots involves implementing key strategies that leverage both game mechanics and external factors.
One effective approach is selecting machines with higher Return to Player (RTP) percentages, as these games statistically offer more frequent returns on wagers over time – though individual outcomes can still vary considerably.
The significance of paylines and betting maximum 
Understanding paylines and betting maximum are also crucial: activating all available paylines ensures no potential winning combinations go unnoticed, while placing the highest allowable wager might unlock access to exclusive bonus rounds or even progressive jackpots for the most significant reward opportunities.
Taking advantage of bonuses and promotions 
Additionally, capitalizing on casino bonuses and promotions can enhance one's bankroll, extending playtime and permitting more spins overall. Free spin rewards often accompany welcome packages or loyalty programs, granting players additional chances to win without requiring extra deposits.
Staying informed about such offers can help players make the most of their experiences while boosting their potential for exciting wins. 
Responsible Gaming
Recognizing Problematic Gambling
While casino slot play is a thrilling form of entertainment, recognizing potential signs of problematic gambling is crucial to promoting responsible gameplay and maintaining overall well-being.
Signs of gambling addiction 
Signs of addiction may include
an increasing preoccupation with gambling
difficulty controlling the urge to play despite negative consequences
neglecting personal relationships and obligations in favor of extended gaming sessions.
The importance of setting limits 
It's important for players to establish limits early on, both in terms of budget and time spent playing, and consistently adhere to these boundaries.
Utilizing features provided by online casinos such as deposit limits or self-exclusion can aid in enforcing restrictions when needed.
Seeking help and support 
In instances where individuals feel their relationship with gambling has become unmanageable, seeking help from reputable resources like helplines or support groups dedicated to problem gambling can offer guidance and a supportive network.
Prioritizing personal well-being ensures that players continue to engage responsibly and enjoy slot games as a form of entertainment without experiencing detrimental effects.
Benefits of Playing Responsibly
Enjoying the game without adverse consequences 
Playing casino slots responsibly offers several key benefits that contribute to an enjoyable, stress-free gaming experience. By engaging without adverse consequences, players can cultivate a healthier relationship with gambling and derive entertainment from the games without feeling overwhelmed or negatively impacted in other areas of life.
Financial safety and avoiding debt 
Responsible play also ensures financial safety as players adhere to predetermined budgets and make informed decisions about wagers. This approach guards against falling into debt or experiencing financial strain caused by excessive or impulsive betting.
Mental well-being and peace of mind 
Mental wellbeing is another advantage of responsible play: maintaining control over gambling habits allows players to enjoy peace of mind, avoiding feelings of regret or guilt that may arise from uncontrolled behavior.
Ultimately, responsible gameplay fosters a harmonious environment for individuals to engage with casino slots purposefully – unlocking the unmatched thrill they offer while prioritizing their overall happiness and personal welfare. 
Future of Slot Gaming
Technological Advancements
In recent years, technological advancements have brought about a significant shift in the world of slot gaming.
Virtual Reality (VR) and Augmented Reality (AR) slots 
With the advent of virtual reality (VR) and augmented reality (AR) slots, players can now immerse themselves in a whole new dimension of entertainment.
Picture this: you don your VR headset and find yourself standing in a glamorous casino environment, complete with flashing lights and buzzing sounds. As you take a spin on the reels, it almost feels as if you're physically present amidst all the action.
Potential for more interactive games 
But that's not all – you can also enjoy interactive games that combine elements of skill-based gameplay with traditional slot mechanics to create a unique and engaging experience. From solving puzzles to completing challenges, these games put your abilities to the test and offer immersive narratives that evolve as you progress through different stages or levels.
Rise of cryptocurrency in slot gaming 
With cryptocurrency gaining traction in the online casino industry, slot gaming is no exception. Many platforms now offer cryptocurrencies such as Bitcoin as a payment method for deposits and withdrawals. This technology ensures secure transactions using blockchain protocols while allowing for faster processing times compared to traditional fiat currencies. All these advancements combined serve to enhance player engagement and provide an exciting glimpse into what the future holds for the world of slot gaming.
Emerging Trends and Themes 
The world of casino slot gameplay is constantly evolving, and emerging trends and themes reflect the changing preferences of players.
Popularity of skill-based slots 
Skill-based slots are gaining popularity, as they provide an opportunity for players to use their expertise and strategy to influence the outcome of the game. These slots often include mini-games or bonus rounds that require players to complete specific tasks.
Slot tournaments and community gaming
Another trend is the rise of slot tournaments and community gaming, which allows players to compete against one another in real-time for exciting prizes. This sense of healthy competition fosters a feeling of camaraderie among participants and encourages engagement on a larger scale.
Diverse and inclusive themes
In terms of themes, there has been a shift towards more diverse and inclusive content – away from traditional fruit machines or ancient Egyptian motifs.
Today's slots explore a plethora of genres such as mythology, adventure, movies, music, pop culture; emphasizing representation by featuring characters from various backgrounds or incorporating multicultural aesthetics.
By embracing these emerging trends and themes, the casino industry ensures that it remains vibrant, engaging and relevant – catering to the ever-changing interests of its diverse player base. 
FAQs
How do online and physical slots differ? 
Online and physical slots vary in accessibility, gameplay, and mechanics. Traditional slots in casinos require physical coins and have mechanical reels, while online slots are played with virtual funds and use random number generator software to ensure fair and independent outcomes.
Are online slots safe and fair? 
Top online casinos prioritize player safety, employing SSL encryption and adhering to strict regulations from reputable gambling commissions to ensure fairness and game integrity. Random number generators (RNGs) ensure unbiased outcomes, and independent auditors regularly test these systems to maintain player trust.
Are there any slot games that are more profitable than others?
Slot games use random number generator (RNG) software to ensure unpredictable and independent outcomes, making wins or losses impossible to foresee. While some online slots may have higher return-to-player (RTP) rates, indicating a potentially better long-term payout, actual payouts can still vary significantly due to the game's inherent randomness.
Can I play slots on my mobile device?
Nowadays, you can enjoy online slots on the go, thanks to mobile-optimized websites and dedicated iOS and Android apps offered by most online casinos. The choice between playing via a mobile browser or downloading an app depends on the casino. Both options typically provide excellent gameplay and convenience. However, note that some older game titles might not be available on mobile due to lack of optimization for smaller screens.
How do jackpots work?
Jackpots are a major draw at online casinos, offering life-changing prizes. They work like a lottery, with a portion of each wager contributing to the prize pool, which grows rapidly. There are two types: fixed jackpots, which have a set prize amount, and progressive jackpots, which increase as people play. Winning usually requires triggering a bonus game or landing specific symbols, and while the odds are low, luck is bound to strike someone eventually!
Conclusion
The journey from traditional to modern slot gaming has been a remarkable one, fueled by technological advancements and evolving player preferences. What started as simple fruit machines with mechanical reels has transformed into a digital landscape of immersive and interactive experiences. From video slots with captivating themes, high-quality visuals, and engaging bonus features to the introduction of mobile gaming that allows players to indulge in their favorite titles on the go, slot gaming has truly come a long way.
However, amidst the excitement and entertainment, it is crucial to prioritize responsible gaming practices. Players should approach slot gaming with realistic expectations, set limits on their time and spending, and always remember that it is ultimately a game of chance. By doing so, they can maximize their enjoyment while staying in control – ensuring that their experience remains fun and fulfilling for years to come.